So, I'm not a Weezer fan, but I have to admit, they make some great music videos. This one definitely takes the cake though.


I've been looking around LJ to see where people relocated and JF is one of the main ones, along with insanejournal and greatestjournal. I have both of those and have managed to set up semagic to do multiple posts. I'm interested in once again really using my journal, but I'm afraid most everyone I knew has spread out to a bunch of different places. I figured this would be the best way to get back into contact.
Is there anyone on journalfen user who would be willing to create a free account for me? I would be most thankful :)
Wizard, by John Varley

A schizophrenic man falls in love with a centaur who has three sets of genitals and lives inside a giant cyborg in orbit around Saturn.
This movie looks amazing, I'm ready to hitchhike to japan just to see it! L owns my soul.


Not even a week after Brad Renfro died...

This is shaping up to be a really bad year....

:(
Heath Ledger is dead?!?!
Current Mood:

sad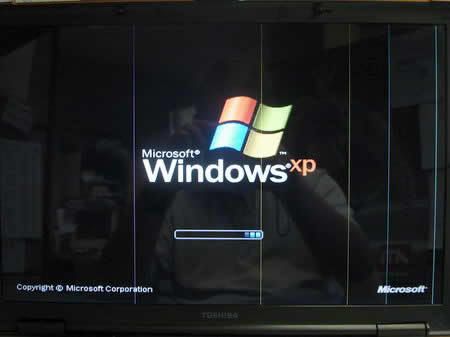 Only there are a lot freaking more of them, about 17 now (see why it's driving me crazy?) Different colors... sometimes one will disapear, more appear, etc.
Now there's there this bright icy blue one that can't decide if it wants to stay or go. Flickers in an out, strangely enough, it seems to fade into existence when my computer is having to work a bit harder, like I maximize a window or something. It even... seems to dance to music playing. So it makes me wonder if it really is my screen like I've been thinking it was, or maybe something in my laptop is loose... like a video card or something.
Anyway if anyone has ANY idea, I would love you forever.
My laptop does have one of those lovely extra warranty things on it, however the store I got it through closed and the nearest one is now 200 miles away. So I'd have to ship it and I've been told I likely won't get my computer back for 2 or 3 months.
This is unacceptable since it's my only computer and I'm taking classes online. So any help is greatly appreciated, at this point it's either find a fix myself or simply watch as my screen is slowly taken over by these freaking vertical colored lines of CRAP.
Does anyone have ANY idea how to fix this? It's been going on for a year now and just keeps getting worse and worse. There are vertical colored lines on my screen, it looks like this:


This will boggle your mind, and, you will keep trying it at least 50 more times to see if you can outsmart your foot. But you can't!

1. While sitting, or laying down, lift your right foot and make clockwise circles with it.

2. Now, while doing this, draw the number "6" in the air with your right hand... Your foot will change direction!

I told you so.. And there is nothing you can do about it.
Trust me try this, it's for real and takes only few seconds.